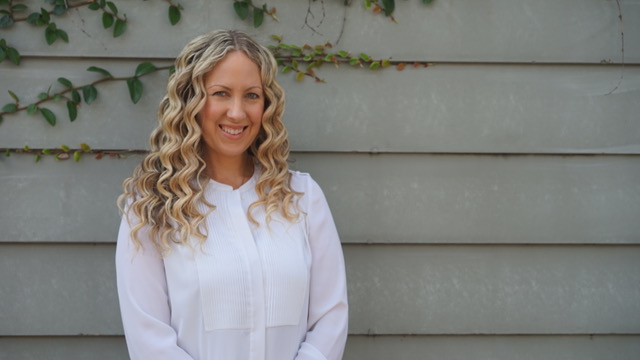 Simone Stolmack - B Hth Sci TCM (UTS), Post-Grad Cert Jap Ac, Certified Yoga Teacher IYTA

SIMONE STOLMACK ACUPUNCTURIST
Hi my name is Simone and I'm the director of Simone Stolmack acupuncture.
My passion for health and wellbeing developed from a very young age.
I suffered with asthma and allergies and a weakened immune system as a child and became curious as to what therapies were available to help me get better.
My mother found an Acupuncturist and I began treatment at age of 11. It literally changed my life. The way the man spoke to me about the organs and the body made so much sense, and for the first time I had relief from the suffering I was going through on a daily basis. I then developed a fascination about health and the body and went on a quest to study and learn as much as possible so that I could help others to not suffer like I did.
I studied yoga and massage therapy and realised that the more I worked with people, the more I understood there was a deeper level to the body that I wasn't accessing. That's when I decided to commence my learning journey with Acupuncture and Chinese Medicine.
When I began studying, I was diagnosed with endometriosis which naturally led me on a path of working with women and womens health problems. Over time, Western Medicine didn't have any solutions for me. I immersed myself in learning all about women's health conditions including fertility problems and teenaged hormonal imbalances.
I studied a Bachelor of Health Science in Traditional Chinese Medicine at the University of Technology in Ultimo in 2001. On completion of this I went on to study Japanese acupuncture under the instruction of teacher Paul Movesessian. This opened my eyes to many incredible tools that I today use daily in my practice. I discovered how the Japanese system treats the root of peoples health problems on a much deeper level than the Chinese system, and it's also painless. This creates an excellent, very relaxing patient experience.
In my final year of university, having spent a lot of time considering and studying all things womens health, I decided to become a birth support person (Doula). Not only could I support my clients during the conception phase and through their pregnancy, but be there to meet the beautiful little human that we all worked to create. What an honour!
Aside to womens health, I love exploring the biomechanics of the body. I treat and have experienced great success with injuries, pain management and musculoskeletal disorders.
My previous massage experience exposed me to different types of pain and injury, this led me to develop solutions to each problem. I have worked with many athletes, supporting injury management and speeding up the recovery process. This type of work is so rewarding.
Sleep and insomnia and stress are so common these days, the Japanese system enables your body to have a deep restorative rest while you are in a session, enabling you to rebalance and rejuvenate your body from a deep level.
I have recently studied to become a HypnoBirthing practitioner and I'm loving teaching couples how to have a calm and empowered birth.
In Hypnobirthing we practice deep breathing, visualization, and with prompts from partners, you can train the brain to elicit a deep relaxation response on demand.
Instead of feeling pain, HypnoBirthing mums often describe the experience as feeling pressure and use the word "surges" or "waves" instead of contractions. At the core, yes—it's mind over matter, and thousands of women have proven it works.
I'm looking forward to meeting you, and together we can work on your physical and mental health goals.
Qualifications:
A Bachelor of Health Science in Traditional Chinese Medicine
A Diploma in Remedial Massage
Certified Doula through the Australian Doula College
Manaka Protocols with Paul Movsessian.
IYTA Yoga Teacher Training
Simone Stolmack Acupuncture © 2013 | Japanese Acupuncture | Chinese Herbs | IVF & Fertility Acupuncture | Birth Doula