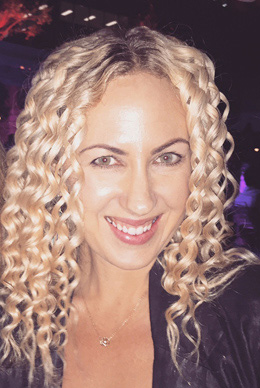 Simone Stolmack - B Hth Sci TCM (UTS), Post-Grad Cert Jap Ac, Certified Yoga Teacher IYTA

SIMONE STOLMACK ACUPUNCTURIST
Simone has been an Acupuncturist and Chinese Herbal Therapist for over 12 years and works on the body from a holistic perspective to find the root cause of your problem not just the symptoms.
Simone is also a qualified Doula which is a support person in birth. This ties in beautifully with her fertility patients as it is a great package to support the couple through the birth experience. Acupuncture prepares the body for birth and can be used as a pain management technique in labor. It can also be used to induce a baby and to reduce morning sickness in the early stages of pregnancy.


Simone has a passion for anything related to women's health . Having suffered from endometriosis at 21 years old , she studied and showed a keen interest in all gynaecological disorders that women suffer from. Ranging from PCOS, to irregular menstruation to infertility and pregnancy related conditions. Simone used Chinese herbs and acupuncture to help her endometriosis so that she did not have to have any more invasive surgerys again. She then went on to study to become a doula. A Doula is a support person for couples in birth that want someone to advocate for them and to help them with deciphering the medical system. She offers her doula clients acupuncture to ease the pain and anxiety that can come with birth and not knowing what to expect, and for many different pregnancy related symptoms.
Acupuncture is a great adjunct to birth and Simone has seen couples that have had trouble conceiving and helped them through the whole process and into their birth of a beautiful baby. She finds it such a special experience to be a part of. Simone has also studied Chinese Herbal Medicine and can prescribe Chinese herbs to assist with her acupuncture when it is needed. Chinese herbs are used for a variety of health concerns and can be helpful in women who are trying to conceive.


Simone is registered with the Chinese Medicine Board of Australia (CMR0001709683) and the Australian Traditional Medicine Society (ATMS) and is a registered provider with all major private health funds.
Qualifications:
A Bachelor of Health Science in Traditional Chinese Medicine
A Diploma in Remedial Massage
Certified Doula through the Australian Doula College
Manaka Protocols with Paul Movsessian.
IYTA Yoga Teacher Training
Simone Stolmack Acupuncture © 2013 | Japanese Acupuncture | Chinese Herbs | IVF & Fertility Acupuncture | Birth Doula